Casa Corrently installieren
In diesem Schritt wird von GitHub ein Installationsscript geladen, welches alle Pakete installiert, das System auf den aktuellen Stand bringt und eine Standard InfluxDB einrichtet. 
Diese Schritte werden in einer Shell ausgeführt.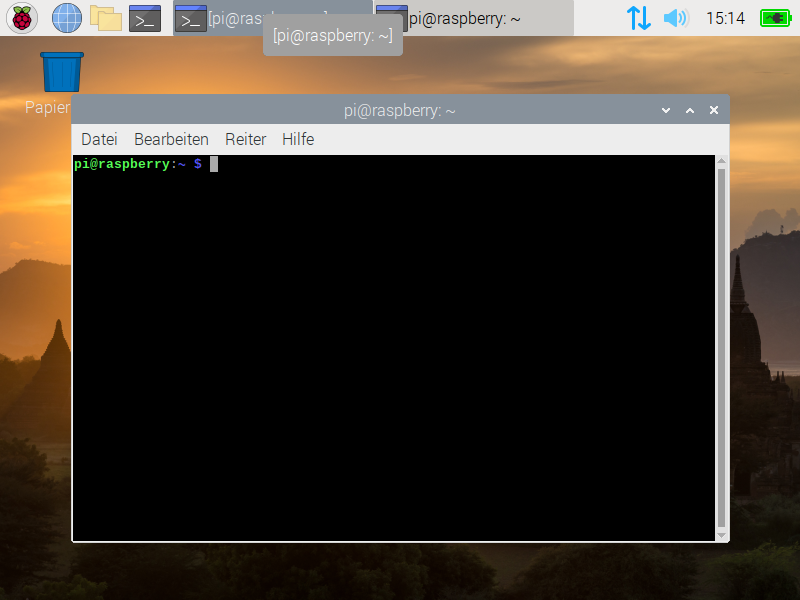 sudo -s
cd /opt
git clone https://github.com/energychain/casa.corrently.git
cd casa.corrently
chmod +x install.sh
./install.sh
Are you really sure you want to install as root? => 'Y'
Are you really sure you want to do this? =>'Y'
Would you like to re-install pi-specific components => 'Y'
Hintergrund: Diese virtuelle Maschine soll nicht in einem produktiven Betrieb zum Einsatz kommen. Die Installation als root (Superuser) vereinfacht hier jedoch den Installationsprozess sehr stark.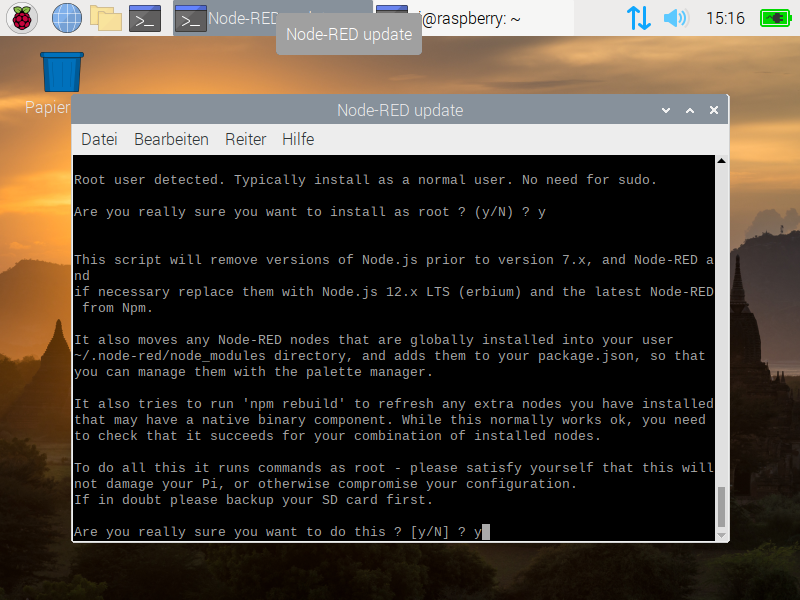 Der Installer wird zwar ein Grafana installieren, jedoch kann dieses nicht gestartet werden, da die Auswahl der Prozessorarchitektur nicht richtig erfolgt. 
Bei der installierten InfluxDB wird eine Datenbank und ein Nutzer casa angelegt. Der Nutzer hat das Passwort corrently.  Mit diesen Anmeldedaten ist ein Vorlagen Flow für Casa-Corrently bereits konfiguriert.
Am Ende des Installers wird automatisch ein Reboot eingeleitet.